Cointiply FAQ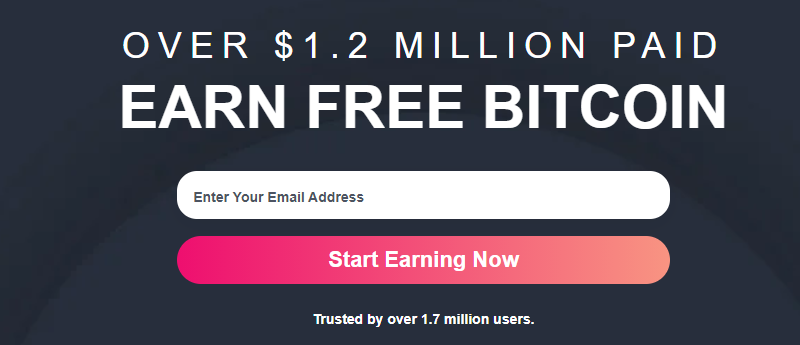 Frequently Asked Questions about Cointiply.com
What is Cointiply?
Cointiply is a Bitcoin rewards site that pays users to complete tasks and interact. Cointiply users can earn Bitcoin through:
Claiming from the faucet
Offers
Surveys
PTC ads
Games
Increase your Cointiplier
For more information see my Cointiply review.
Is Cointiply legit?
Yes, Cointiply has established a good reputation and is a trusted site. Cointiply has a 4.8 rating on Trustpilot with 2,593 reviews (as of 4/2021).
Is Cointiply safe?
Yes, Cointiply is safe to use. Cointiply does not request much in the way of personal information in order to become a user.
How does Cointiply make money?
Cointiply makes money in a variety of ways, including but not limited to:
Display advertising
Sponsored promotions
Survey campaigns
Offer campaigns
Exclusive partner campaigns
Paid-to-click advertisements
Every time a user completes a survey or offer on Cointiply they receive a commission. Cointiply keeps margins slim in order to offer the highest rewards possible to users. Also, Cointiply does not charge any fees for withdrawals or deposits of cryptocurrency.
What does my Cointiplier mean?
Your Cointiplier rate determines how many Coins you can earn per faucet claim. The higher your Cointiplier rate, the more you will earn per faucet claim.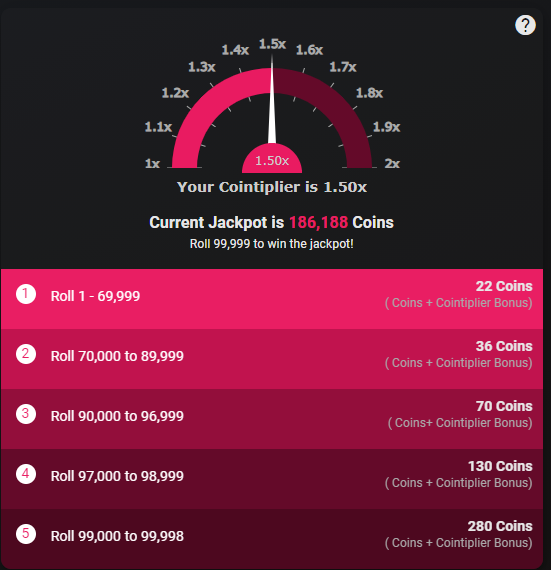 How can I increase my Cointiplier?
You can increase your Cointiplier by being more active on Cointiply. How the Cointiplier works is not disclosed, but you can increase your Cointiplier by:
being a loyal user
leaving the Cointply page open
complete offers from the offerwall
click PTC ads
play games, and
refer active users.
Why did my Cointiplier fall?
Your Cointiplier probably fell due to you activity on Cointiply. Please note that the team at Cointiply does not explain how the Cointiplier works. The do say the Cointiplier is designed to reward activity on the site and loyalty. So be more active and perhaps your Cointiplier will increase.
Why does the value of my Coins change?
The value of your Coins on Cointipler changes with the price of Bitcoin. If Bitcoin increases in value then your Coins are worth fewer satoshis. If Bitcoin goes down, Coins are worth more satoshis, but your Coins are always worth the same amount in dollars.
Does Cointiply have a referral program?
Yes, Cointiply has a referral program. Cointiply pays 25% for life for faucet earnings, and 10% for life for offerwalls and game earnings. You can view all of the details on your referrals page.
How does Cointiply's referral system work?
You will earn 25% of every referral faucet claim for life, and 10% of their earnings from the offer wall and games. You can send an unlimited an unlimited number of referrals to Cointiply, but referrals using the same device or in the same household will not be counted as a new referral.
Where do I find my Cointiply referral code?
You can find your Cointiply referral code on the "Refer Users" page. See "Your Referral Link" at the top right-hand corner of the referral page.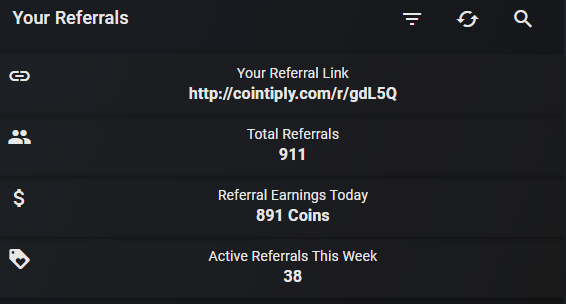 How do I delete my Cointiply account?